Many people enjoy the great outdoors. Whether it be tending the garden, reading a book and having a cup of tea at the porch, or just walking around the grounds, it is all enjoyed outside with the environment as the backdrop.
When night comes though, it gets very hard to enjoy these activities without any light. If people can't see anything, nothing can be done!
The solution of course is to install some lights. Normal lights are one solution. In fact, it may be the most common one. However, there are a great number of reasons why turning to solar lights is a better choice.
For one, it helps to keep the air clean. It detracts from people's ever-growing carbon footprint and takes out the release of any pollution.
Another reason would be that it can save on some costs. Money doesn't grow in the garden's trees. So why not save a few bucks for the long run?
In this article, let's take a look at some considerations when selecting solar landscape lights, the different types, and the best brands and choices.
Considerations for Selecting Solar Landscape Lights
We hope that these pieces of information will lead you to select the right solar landscape lights for you. Here are several things to consider when purchasing solar lights for your home.
There are three main components that make up a solar light:


Color
People may think that the color of light is frivolous and unnecessary. However, there is wisdom in choosing various colors for your solar light.
Most solar lights have a soft white hue. This is the most common solar light color. If you are feeling creative and playful though, you may also select other colors like blue, reg, or green.
One other option to be considered is amber. It is quickly becoming a chosen color for lights.
---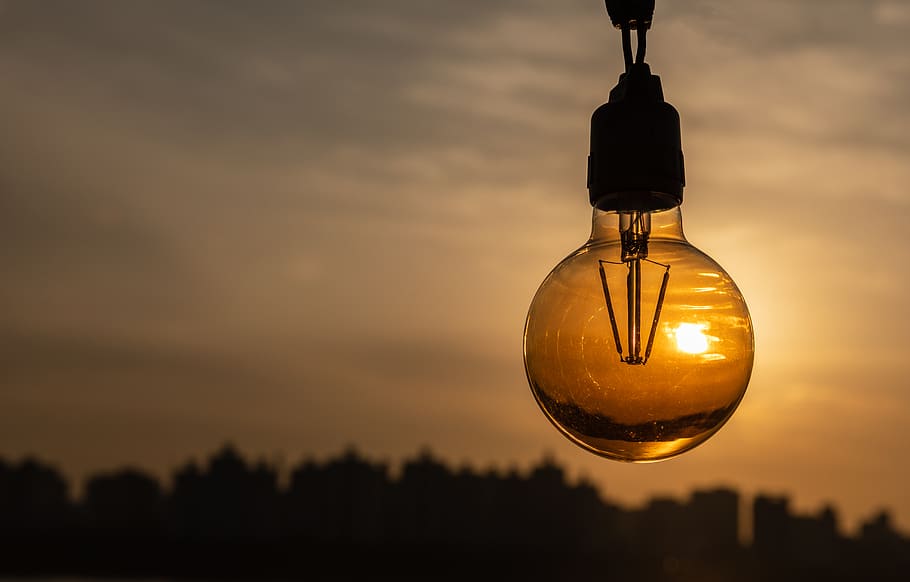 ---
There is actually some science behind the color. Amber uses less energy than its white counterpart. It also tends to last a big longer too.
Brightness
The brightness of a solar light is also an important factor to consider.
An average solar light offers a brightness similar to a 40-watt light bulb. There are multiple options though for solar lights. You can go brighter or dimmer.
The thing that should be remembered though is that solar panel lights are measured through lumens levels. These levels go from 1 to 30. The higher the level, the brighter it is.
Select a brightness that will not be too bright that you will not be able to enjoy the scenery even in the dark.
Charges
Most solar lights these days are LED lights. These are good as they often hold longer and even brighter charges than incandescent and fluorescent light bulbs.
Design
Finally comes design. Thanks to the multitude of manufacturers creating solar lights, you have a variety of options available for you to choose from.
---

---
There are solar lights that have a Victorian era vibe. There are also some that look like classic lights. The orb design is also a very popular choice these days.
There are also manufacturers who have created solar lights that emit a certain pattern when activated. These patterns include candles, leaves, plants, and geometric patterns.
Other Considerations
There are other considerations that may be important when choosing solar lights. These include:
The amount of sunlight to fully charge the solar light;
The operating time for each light;
How durable the lights are.
Types of Landscape Solar Lights
Now that you know the factors to consider, let's have a look at the different types of landscape solar lights.
Accent Solar Lights
---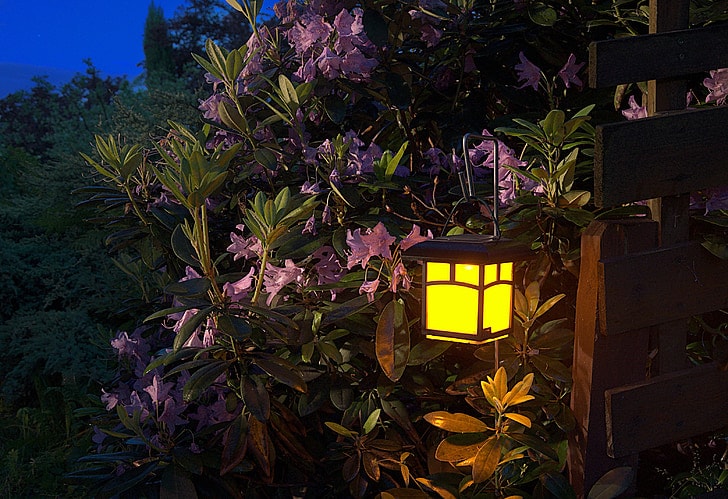 ---
First up, we have the accent solar lights. There is nothing fancy about these types of lights. In fact, as the name suggests, they are merely used to accent certain parts of your home or garden.
They may not be used to light a path or give a great range of light, but they have other more interesting uses.
Consider the accent solar lights if you'd like to accentuate your beautiful plants, trees, and even flowers.
Solar Path Lights
---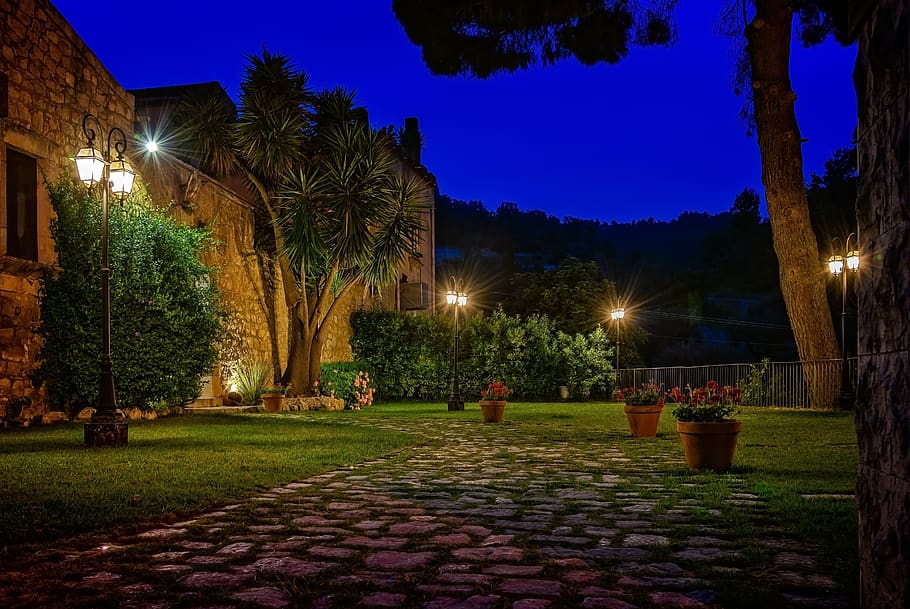 ---
You can also try out solar path lights. These types of lights are often smaller than regular solar lights. They are meant to be placed in the ground and shine a light on different pathways or walkways.
The light will help guide the paths of people as they walk through the night. It adds a modicum of safety, as well as a tinge of decoration.
These solar path lights are brighter than the other types of lights. They must be if people are to use them as guides on their walks.
The designs for these types of lights are also pretty simple.
Solar Decorative Lights
---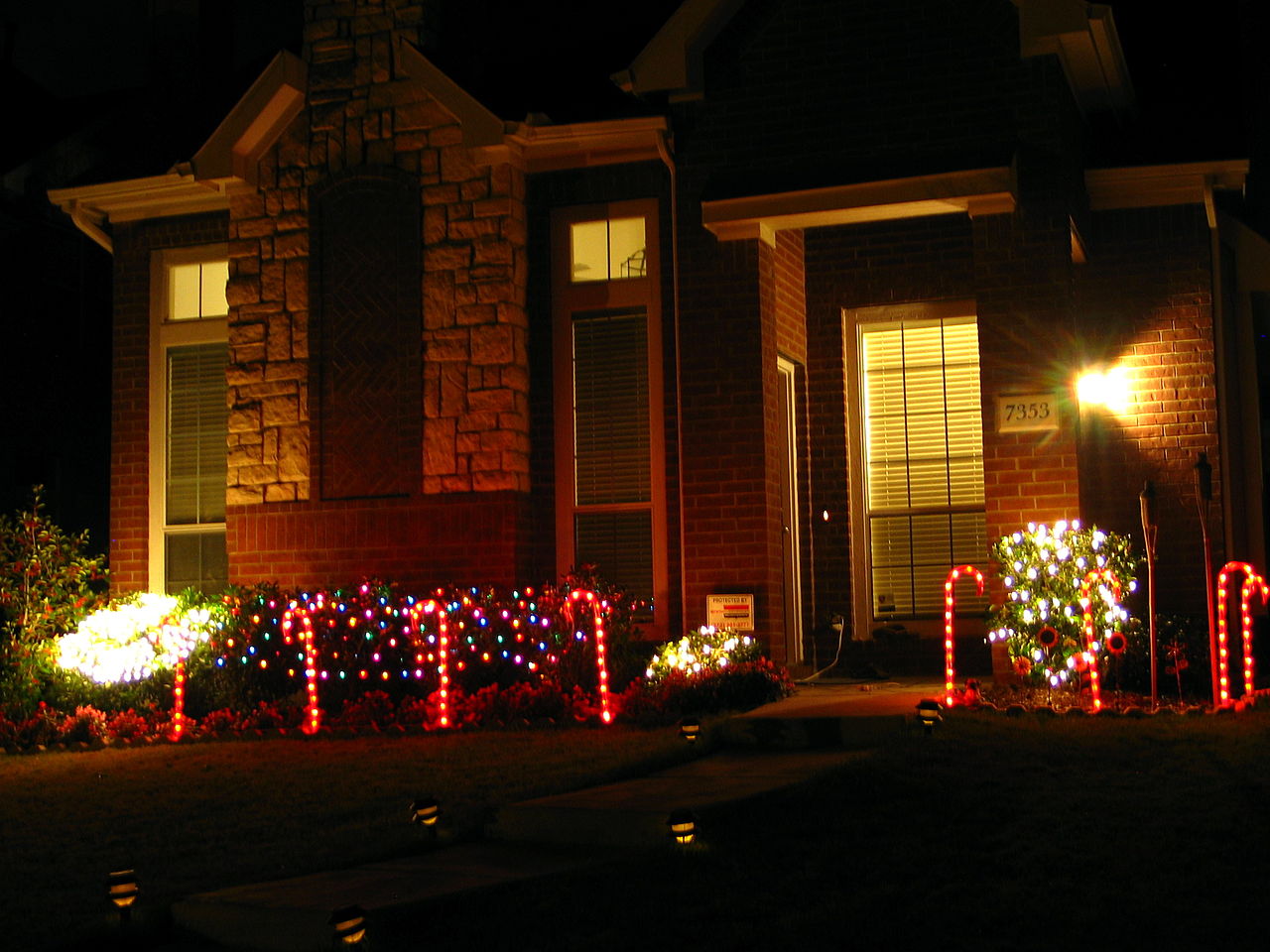 ---
The last type of light we have is the solar decorative light. As the name suggests, these lights add some decorations with the light that it emanates.
As such, it is made with different pieces of plastic, glass, mosaic tiles, and sculpted metal.
As opposed to the path lights, these types of lights are not all that bright. It would make sense because it is not meant to light up any paths. It is merely meant to decorate certain parts of your house.
Choosing the Right Solar Light
Now it's time which of the lights and brands are the best for you to buy.
Up first on our list is the URPOWER Solar Light. This light has a lot of great selling points that absolutely shine through.
First of all, it is very flexible and durable. These are very small and lightweight lights that can be used in a variety of ways. It's compact nature means that you can also place them in a variety of areas around your house. This includes along certain pathways.
This versatility of use will allow you to maximize the use of this light. This is not only in terms of where the light hits, but how you position the light to absorb the right amount of sunlight.
The average charge time for the URPOWER Solar Light is about 4 to 5 hours. This charge time is relatively low. This is a great factor as the short charge time ensures maximum use of the light. No matter the season or the time, the lights can be used in full effect.
When fully charged, this light can run from anywhere to 6 to 9 hours. While certain nights around certain parts of the globe may last longer than this timeframe, 9 hours is a standard operating time for any solar light.
Another great feature that they have is that it automatically turns off when the sun rises. It also automatically turns on when the sun sets.
The lumens for this light reach up to 200. Users can customize how bright the light is too. This is relatively bright for the size of the light.
The Othway Wall/Fence Post Decorative Solar Lights
Next up, we have the Othway Wall/Fence Post Decorative Solar Lights. If the URPOWER Solar Light was compact and lightweight, the Othway Solar Lights beats that by a long mile.
It's small nature allows this light to be used for utility and for appearances as well. Despite their size, they can be used to illuminate areas with its lights.
Just like the URPOWER Solar Light, this light can be mounted in a variety of areas. And it can be done easily. It comes with certain parts that make it simple to install.
While this light has many uses and is easily handled, make no mistake about its use. The truth of the matter is that the Othway Solar Light is purely for decorative purposes. People should use it to design pleasant aesthetics for specific parts of the landscape.
One consideration though is the lumens of the Othway. It only has a total of 12 lumens. However, given it's intended use, it should be more than enough.
Given the size, it should not surprise people that it charges quite quickly. It can run from anywhere to 3 to 6 hours if fully charged.
It also has the auto on and auto off functions.
While simple, the Othway Wall/Fence Post Decorative Solar Light does what is intended very well.
Baxia Technology Outdoor Solar Lights
Finally, we have the Baxia Technology Outdoor Solar Lights.
The biggest feature of this light is it's motion sensing capabilities. You can place it in a certain area where if people walk by, it lights up. The motion sensing activates at a range of 12 to 16 feet.
Apart from that, this light is very bright. It can also cast light farther than most other lights.
Thus, this light can be used to light up a big part of your house. This could be a garden or even the driveway. One whole area can be illuminated using just this light.
It can also be used for security purposes. When activated by motion, the light will stay on and create a spotlight on the person or object for 30 seconds.
As you can well imagine by the strength of its brightness, it is quite a big light. The total charging time is anywhere from 6 to 8 hours. Once fully charged, it can run for 8 to 12 hours. This long run time means that even through the long winter nights, it can be used in full effect.
It also boasts a certain durability to weather conditions. It has a waterproof ingress protection rating of 65. This means that it is well protected from rain, frost, and heat.
The next thing you'll want to find out is where to buy solar lights. This answer varies depending on where you live around the globe. The stores may differ from one country to the next.
The best bet to buy all kinds of lights – solar, Christmas, and many other kinds – is online. The brands that we discussed in this article are all available online. Check out Amazon and Alibaba as some of the best sources of solar lights for landscapes.
Tags: Landscape Lights, Solar Landscape Lights, solar lights